Details
Resources & Downloads
Exceed peat for soybeans is a naturally occurring bradyrhizobium that forms nodules on the roots of the soybean plant and converts atmospheric nitrogen to a form that the plant can use. This is a naturally occurring symbiotic relationship between the soybean plant and bradyrhizobium that provides the soybean plant with the majority of the nitrogen required by the plant.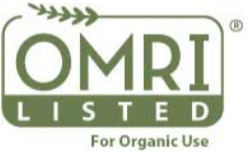 Product 1008
Treats 1500#, 25 bushel, or 30 units of seed.
Net Weight 75 oz.
Package Configuration: 6 units per case, 48 cases per pallet
Product 1009
Treats 300#, 5 bushel, or 6 units of seed.
Net Weight 15 oz.
Package Configuration: 35 units per case, 48 cases per pallet
Directions for Use:
Moistened Seed Method
Sprinkle non-chlorinated, clean, cool water on seed at a rate of 8.5 oz. of water per 50 pounds of seed either in the drill box or in an outside container
Add EXCEED inoculant at recommended rate to moistened seed and mix until seed is thoroughly coated.
Dry Seed Method
Fill drill box 1/4 or 1/3 full of seed and mix inoculant thoroughly until seed is uniformly coated. Continue with same process until drill is full of seed and thoroughly inoculated.
Use the Dry Method when inoculating seed that has been treated with fungicides and/or insecticides to prevent adverse reaction to the inoculant. Plant as soon as possible after inoculating and preferably within 48 hours.
First Year Beans and Adverse Environmental Condition
In planting situations where soybeans have never been grown or haven't been grown for 5 years, it is recommended that EXCEED Peat be used at 2x the normal rate or use EXCEED Peat in combination with EXCEED Traditional Liquid inoculant or EXCEED Granular inoculant.
Where high levels of nitrogen are available in the soil or over 30 lbs. of available nitrogen have been applied to the soil, rhizobia inoculants will not perform at optimum level.
Minimum Guarantee:
This inoculant guarantees a minimum of 200 million (2 x 108) viable cells of Bradyrhizobium japonicum per gram.