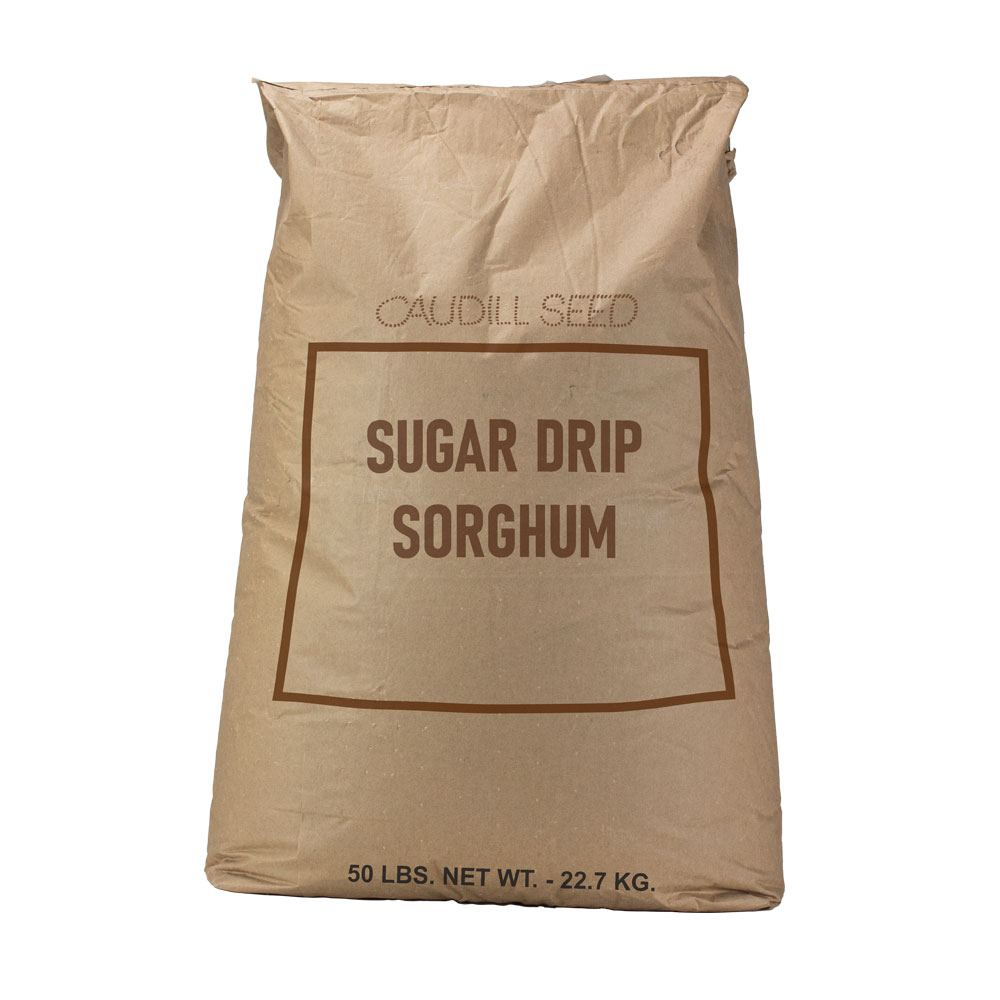 Sugar Drip Sorghum is a versatile annual grass that can be used for human consumption as well as silage to goats and cows. Thick, juicy stalks make for mighty fine sorghum syrup once squeezed and boiled down over a wood fire. Grows 6-8 ft. Sweet sorghum is one of the most sensitive crop plants to acid soils. Before planting sweet sorghum, make sure that the soil pH is greater than 5.8.
Drought tolerant
High yield potential
Multiple uses: syrup, grazing, and silage
Low maintenance
Specifications:
Disease Resistance: Very good
Seeding Rate: 6-8 LBS./Acre
Planting Season: April - July
Plant Depth: 1/2" – 1 1/2"