JUMBO ANNUAL RYEGRASS SEED 50 LB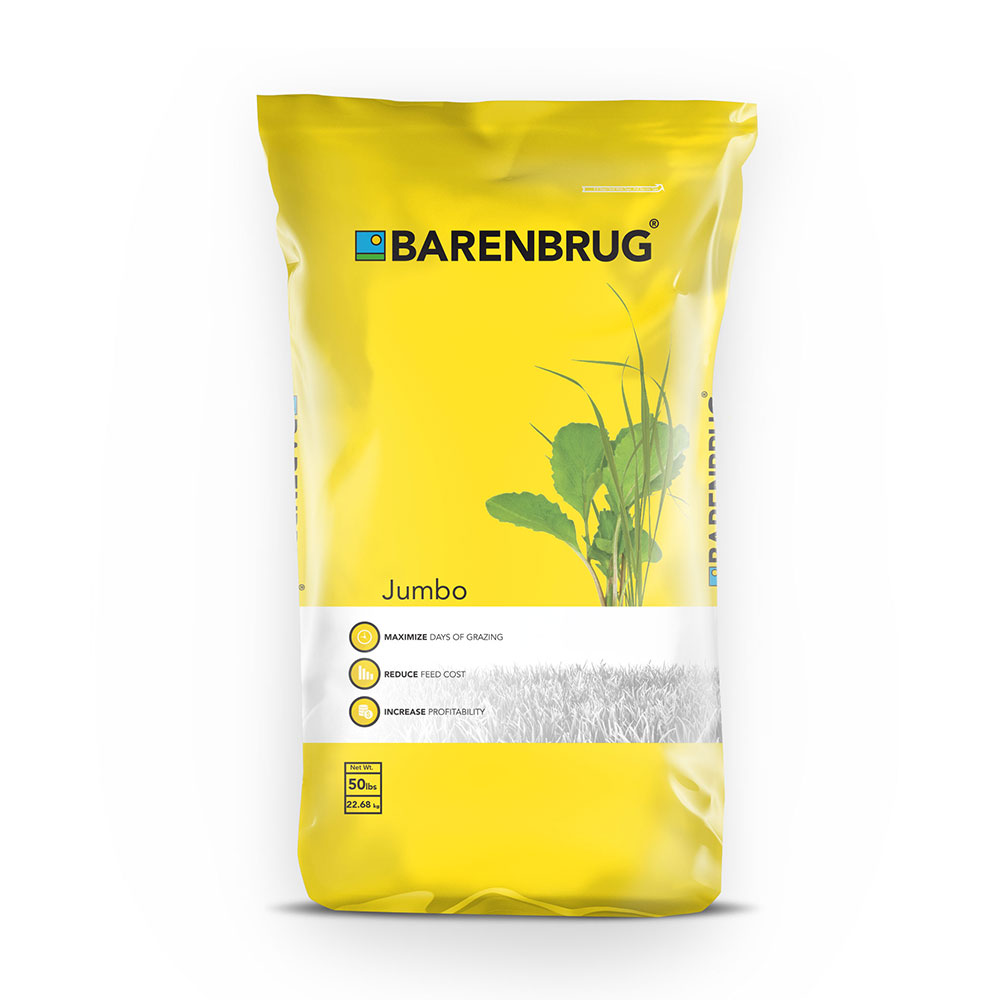 For over ten years from Texas to Florida, JUMBO annual ryegrass has been consistently a top yielder with unparalleled disease resistance. JUMBO is the number one rated variety for resistance to Southern Blight, Pythium spp, Fusarium spp and Leaf Rust. JUMBO also exhibits excellent cold tolerance, vigorous growth habits and is suitable for mechanical harvesting (silage) as well as grazing. Choose JUMBO for quality and yield.
*Based on the 2011 complex disease rating performed by the University of Florida.
Details
Resources & Downloads
Excellent for overseeding and mechanical harvesting
Very rust resistant
Winter-hardy
High sugar content
Jumbo is a new tetraploid annual ryegrass bred by the famous University of Florida ryegrass breeder, Dr. Gordon Prine. Jumbo is a new generation tetraploid that combines superior rust resistance with great cold tolerance. It is a late maturing variety maximizing the growing season. Jumbo impresses with its vigorous growth and high yields throughout the South. The variety is suited for mechanical harvesting (silage) as well as grazing.