Autumn Habitat Wildlife Seed Mixture, 25 Lb Bag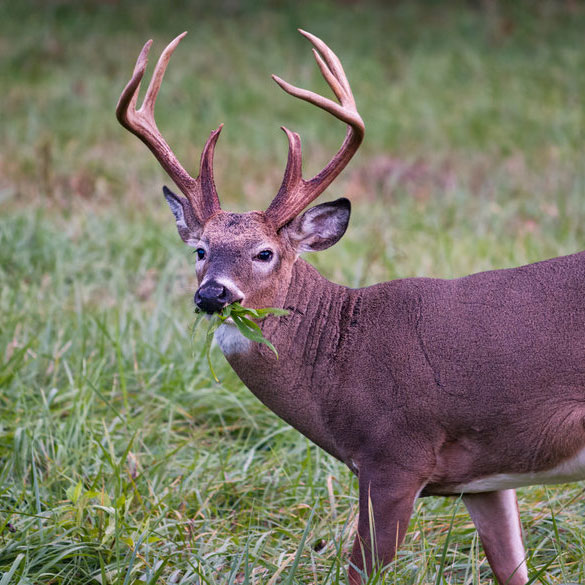 Ingredients:

Clover, Rape, Spinach
Autumn Habitat Wildlife is one of our most popular wildlife seed mixes. This mix offers 7 species that are designed to feed bucks, quail, turkey, pheasants, mourning doves, and songbirds. It is packed with high protein content, vitamins, and mineral matter. Our quality mix will provide nutrition throughout the Fall and Winter. It is the absolute best annual forage available to hunters and land managers.
Autumn Habitat Wildlife Seed includes 2 grains that establish quickly and handle heavy grazing. This mix also contains Clover, rape, spinach, and alfalfa that are highly attractive. These species contain large amounts of high sugar content, making them irresistible to whitetails.
establish quickly
high-quality protein, vitamins, and minerals
Cold hearty
Highly palatable for deer and wild birds
Specifications:
Disease Resistance: Very good
Seeding Rate: 50 lb/acre
Planting Season: Fall
Plant Depth: 1/4"