Black Locust Tree Seed, 50 Lb Bag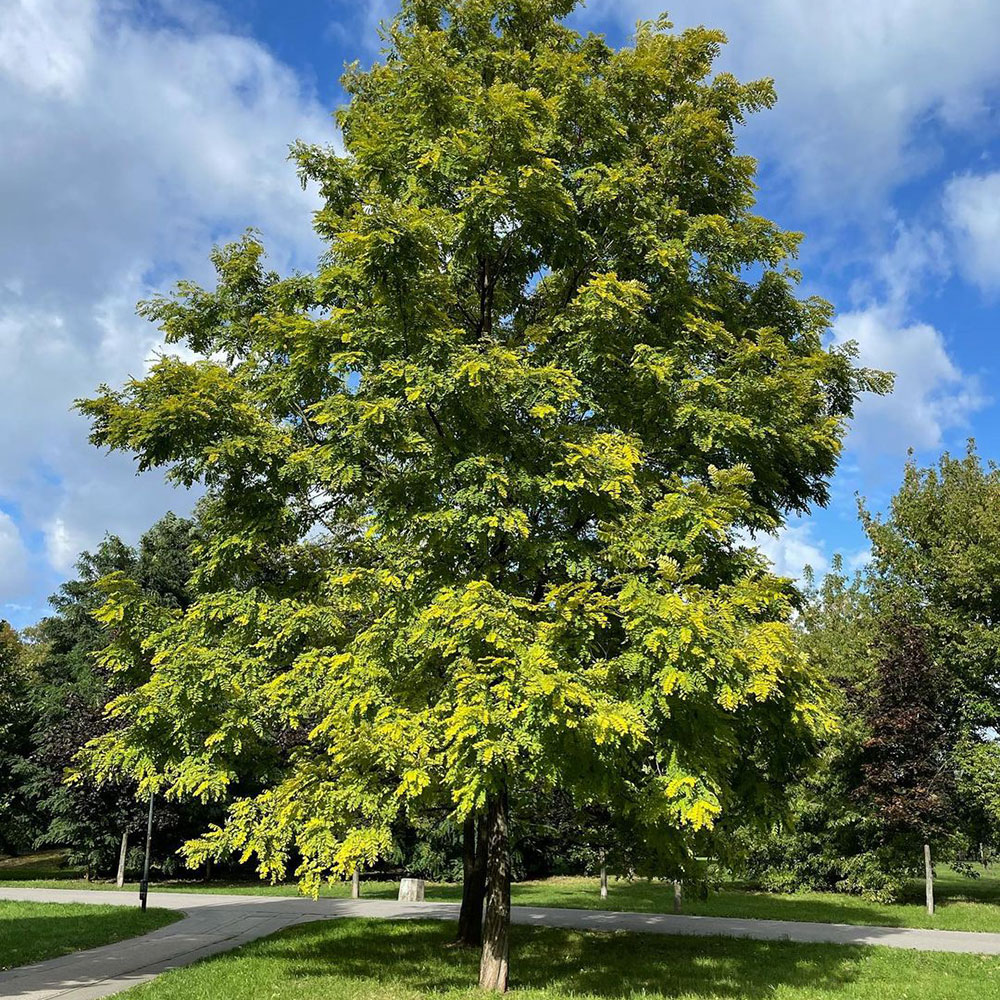 Ingredients:

Black Locust
Black Locust is a deciduous, blooming tree with a trunk diameter of 3 to 4 feet and a height of 50 to 70 feet. It possesses nitrogen-fixing capabilities in the soil, allowing it to grow even in poor soils. It is native to the south eastern United States but has been widely planted and naturalised elsewhere in temperate North America. The leaves are pinnately compound and alternating, with 7 to 21 leaflets. Gray to light brown in color, the bark is thick, fibrous, highly ridged, and furrowed. The tree produces a flattened legume with 4 to 8 red-brown seeds that is 2 to 4 inches long. The black locust grows quickly and flourishes on ordinary, moist, but well-drained soil, but it is drought resistant once established.
Has nitrogen fixing properties in the soil
Similar to alfalfa, making it a valuable feed for ruminant livestock.
Important sources of food for honeybees.
exceptionally strong, rot-resistant, and long-lasting, it is appreciated for furniture, flooring, paneling, and fence posts.
highly valued as firewood because it burns slowly
How To Start These Seeds:
Scarification: Soak in hot tap water, let stand in water for 24 hours,If seeds do not swell treat with boiling water.
Stratification: none required.
Germination: sow seed 1/4" deep, tamp the soil, mulch the seed bed.
Other: if boiling water treatment does not allow seed to imbibe, sulfuric acid treatment is required, innoculant could be used.
Specifications:
Bloom Period: May to June
Flower Color: White
Foliage Color: Green
Height: Up to 97.5 Ft
Minimum Root Depth: 36 in