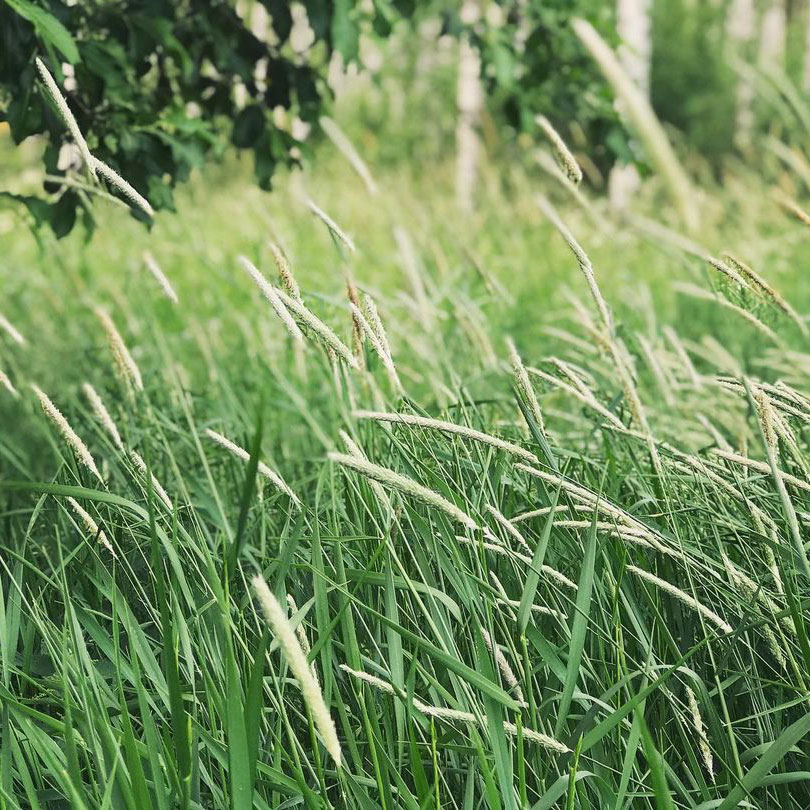 Climax Timothy is a winterhardy, perennial, cool-season forage grass that is preferred by cattle and horses. It is palatable and nutritious. It makes a first-rate companion grass with alfalfa, birdsfoot trefoil, or clover species as it is one of the grasses least competitive with legumes. Climax is a leafier variety than other timothy grasses with rust resistance and a greater tolerance for slight soil acidity. It has a shallow, compact, and fibrous root system. It performs well, with moderate to high yields, on wet fertile lands.
Excellent forage for horses and other livestock
Long-lasting, beautiful show of dark green grass
Excellent winterhardiness and yield potential
Great companion to legumes in mixtures
Specifications:
Disease Resistance: Very good
Seeding Rate (acre) New 25 lbs per acre, Over seeding 15 lbs. per acre
Planting Season: Spring - Fall
Plant Depth: ½"