Equine Pasture Seed Mixture, 50 Lb Bag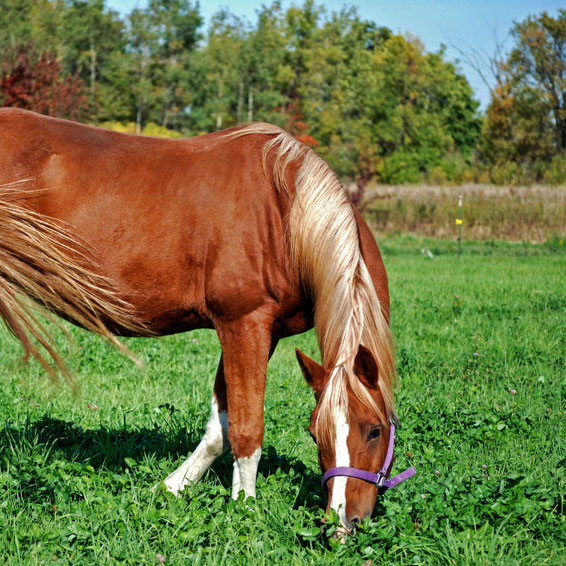 Ingredients:

Alfalfa, Clover, Kentucky Bluegrass, Orchardgrass, Perennial Ryegrass, Timothy
Caudill's Equine Pasture Seed Mixture is a pasture blend designed to promote the optimum digestive health that your horses. These highly palatable grasses provide a protein and fiber to maintain body condition. It is specially formulated with varieties including Orchard Grass, Timothy, Alfalfa, Clover, Perennial Ryegrass, Kentucky Bluegrass. These grasses can tolerate the close grazing habits of horses and will meet the nutritional needs of any performance class of horse.
Rapid establishment
Tolerates traffic and grazing pressure
Excellent source of digestible fiber
Good pest and disease resistance
Specifications:
Disease Resistance: Very good
Seeding Rate: 25 lb/acre
Planting Season: Spring, Fall
Plant Depth: 1/4"