EXTRATOUGH 16000 SISAL BALER TWINE 36 LB 60/PAL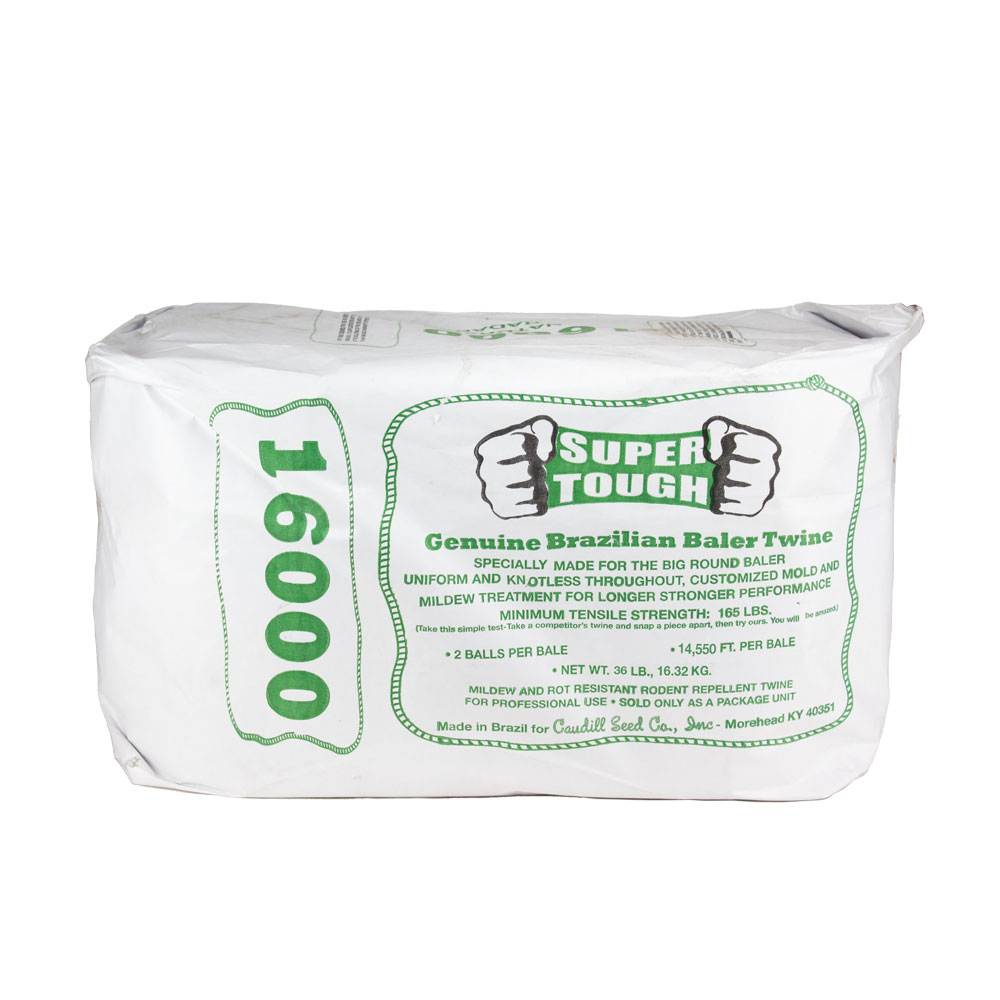 Details
Resources & Downloads
Extra Tough Sisal Baler Twine is made with high-quality fiber that is extra-long and strong designed to move through the baler without knotting. Quickly and easily wrap up your bales of hay with this baler twine. It is made with biodegradable materials, making it safe to use outdoors without the concern of littering.
Features:
Extra-long and strong fibers assure uniform knotless twines for round bales
Fully treated to resist rodents and insects
Extra-long fibers for consistent trouble-free baling, uniformity and true length
High tensile and knot strength
High-quality twine
Specifications:.
Sisal Baler Twine
Size: 16,000 ft.
Tensile Strength: 165 Lbs
Color: Green
Construction: natural fiber
2 bales per case
Biodegradable