Gainer 154 Triticale Seed
Gainer 154 Triticale Seed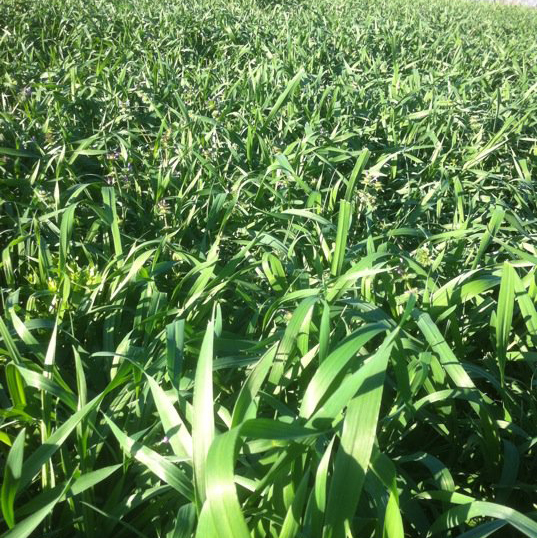 Gainer 154 is an early maturing, fall/winter triticale used for silage and hay. Triticale is a synthetic hybrid of wheat and rye.Its fibrous roots grow through the winter helping to build organic soil matter. It is an excellent base for cover crops or straw potential.
Very good winterhardiness
Tolerant of rust
Prostrate fall growth habit
Good seedling vigor
High silage yields
Good straw strength
Specifications:
Disease Resistance: Very good
Seeding Rate: Alone: 100-120 LBS./Acre
Planting Season: Fall, Spring
Plant Depth: 1" - 1.5"