German "R" Foxtail Millet Seed, 50 Lb Bag
German "R" Foxtail Millet Seed, 50 Lb Bag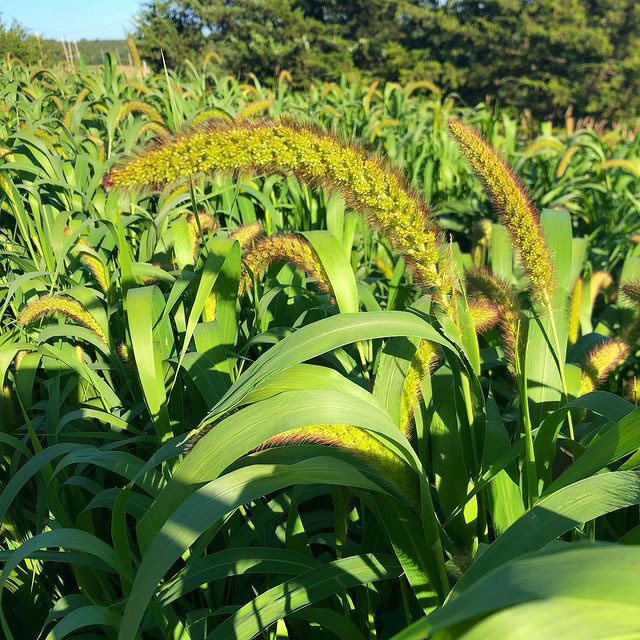 German "R" Foxtail Millet also known as German millet is a grassy annual primarily grown for hay. German "R" Millet is a favored food source for quail, turkey, pheasants, mourning doves, and song birds and other wildlife. Foxtail is also valuable for erosion control because of quick germination. The stems are coarse and leafy, and more slender than those of pearl millet. It does not produce as much biomass as pearl millet. This variety has good seedling vigor and is resistant to lodging however it has little resistance to drought.
Fast growing and produces high yields
Shallow root system
Supports cattle, poultry, deer, upland game birds, song birds
Low water requirements
Makes a great cover crop
Specifications:
Disease Resistance: Very good
Seeding Rate: 20-25 LBS./Acre
Planting Season: April - July
Plant Depth: 1/2" – 1"