Jackhammer Coated Radish Seed, 50 Lb Bag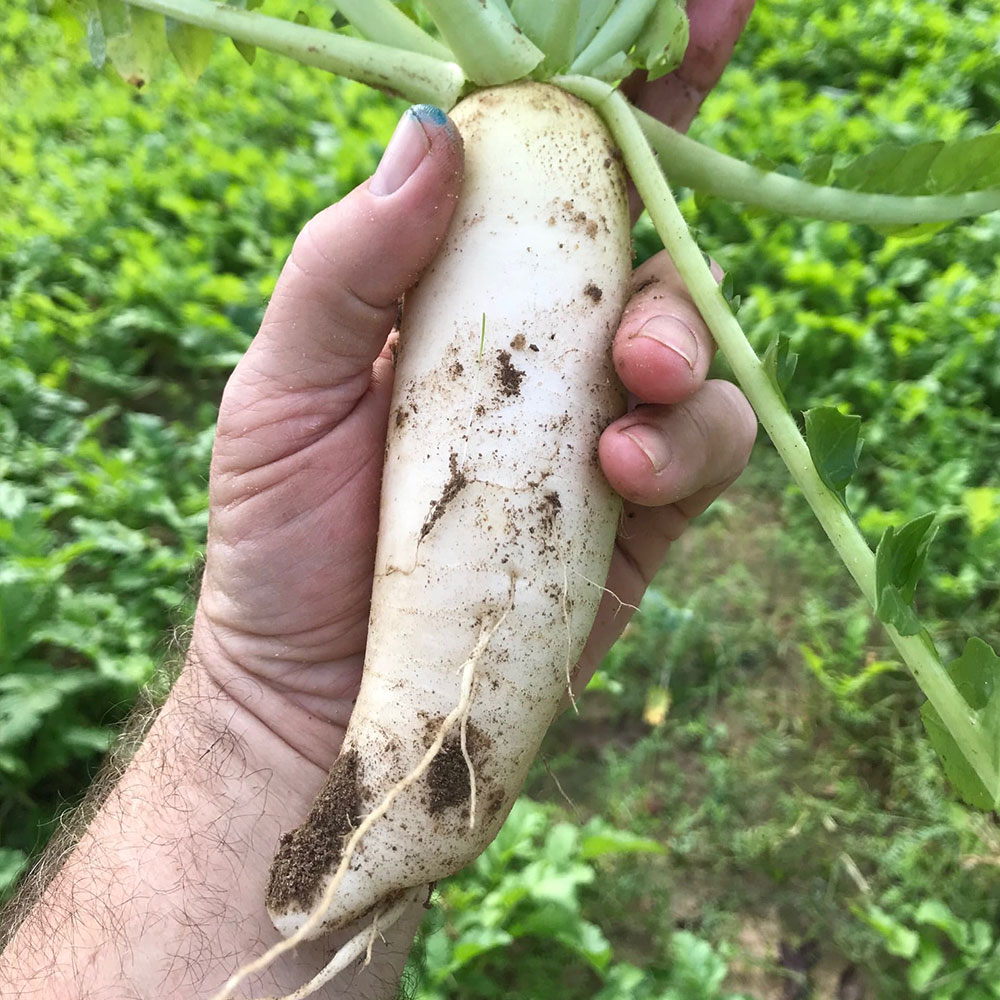 The Jackhammer Radish is a fast-growing daikon radish variety used for cover crop, grazing, and wildlife food plot mixtures. It offers impressive benefits to the soil and the environment including the reduction of soil compaction, improved nutrient recycling, enhancement of soil tilth and suppression of weeds. Its quick growth is great for short growing seasons and provides a good ground cover that smothers weeds in a very short timeframe. Its leafy top provides forage for deer and livestock.
Superior, deep penetrating taproot
Improves nutrient recycling
Enhances soil tithe
Germinates quickly
Specifications:
Disease Resistance: Very good
Seeding Rate: Alone (lbs./acre): 5-8 / Mixes (lbs./acre): 1-3
Planting Season: April - August
Plant Depth: 1"
Photo Credit: Ed Marshall