MORTON KLEER MIXING LIVESTOCK SALT BAG 50 LB 49/PAL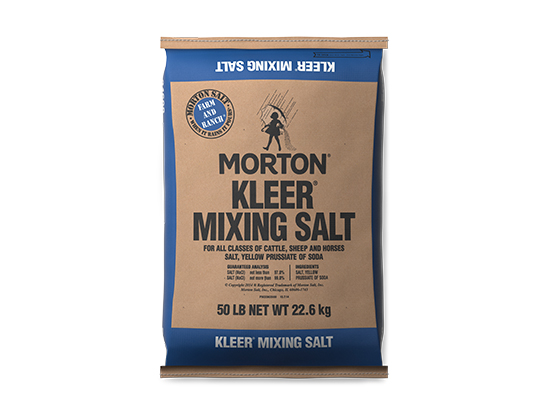 Morton Kleer Granulated Rock Salt is an agricultural product specifically designed for the needs of feed mixing. It receives a medium fine screening treatment for feed mixing applications that require a slightly coarser grade of salt. The particles are white to translucent in appearance and rectangular in shape. There are no additives.
Details
Resources & Downloads
Additives
The salt is treated with a trace of yellow prussiate of soda, a water soluble anticaking agent approved for use in salt intended for animal feed.