98% Pure Red Top Seed Variety Not Stated, 50 Lb Bag
98% Pure Red Top Seed Variety Not Stated, 50 Lb Bag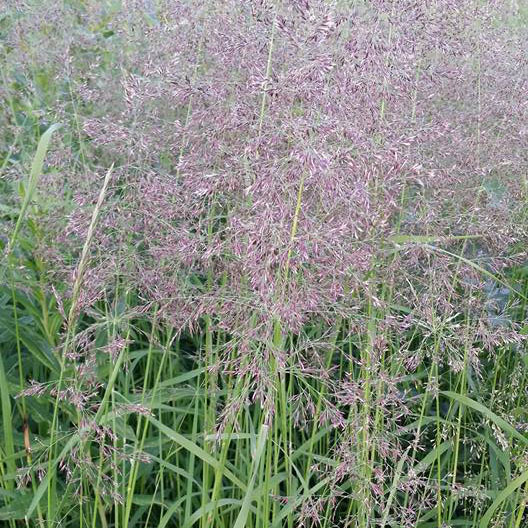 Redtop is a cool season,sod-forming, perennial grass. The scaly, creeping rhizomes make a coarse, but fairly dense turf. The roots of redtop can reach 4 ft deep under favorable conditions. It germinates very rapidly and performs well on acidic low fertility soils. Redtop is commonly used for erosion control in plantings along riparian zones and wetlands. It grows well on low ph and low fertility soils and is commonly used in wildlife plantings. Whether used for pasture, in mixes, the agronomic advantages of Red Top make this a desirable variety.
Not aggressive in mixtures
Broadly adapted to a wide range of soils
Good grazing resistance
Excellent seedling and plant vigor
Great forage yield potential
Specifications:
Disease Resistance: Very good
Seeding Rate (acre) 10-15 LBS./ACRE
Planting Season: Spring - Fall
Plant Depth: ½"