GRANULAT 90% SULPHUR FERTILIZER 50 LB BAG
GRANULAT 90% SULPHUR FERTILIZER 50 LB BAG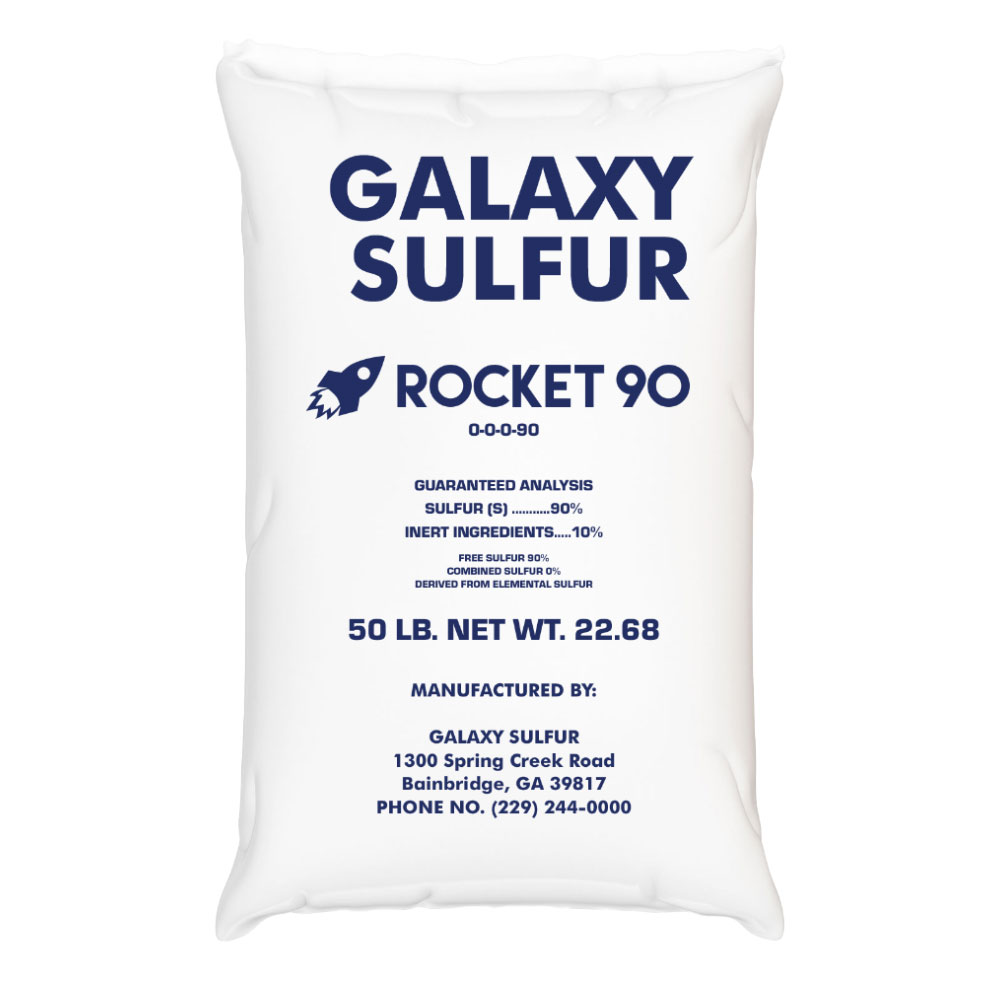 Rocket 90 is a high analysis premium quality granular degradable sulfur-bentonite fertilizer product. Application of Rocket 90 amends alkali and saline-alkali soils and provides a source of plant nutrient sulfur.
Designed to quickly degrade and disperse into the soil.
90% guaranteed analysis
Uniform particle size aids in even distribution
Increases nitrogen utilization as well as phosphate and micronutrient uptake.
Can be used as a soil amendment to adjust PH.
Guaranteed Analysis:
Total Nitrogen (N) - 0%
Available Phosphate (P2O5) - 0%
Soluble Potash (K20) - 0%
Sulfur - 90%
Application Instructions:
Rocket 90 application can provide a season-long source of sulfur. Small particles are converted for early plant availability while larger sulfur particles resist leaching and convert throughout growing season.
Rocket 90 can be applied alone or blended with granular fertilizers as a part of a balanced fertility program.
Adjust your rates based on soil test results and your agronomic program needs.