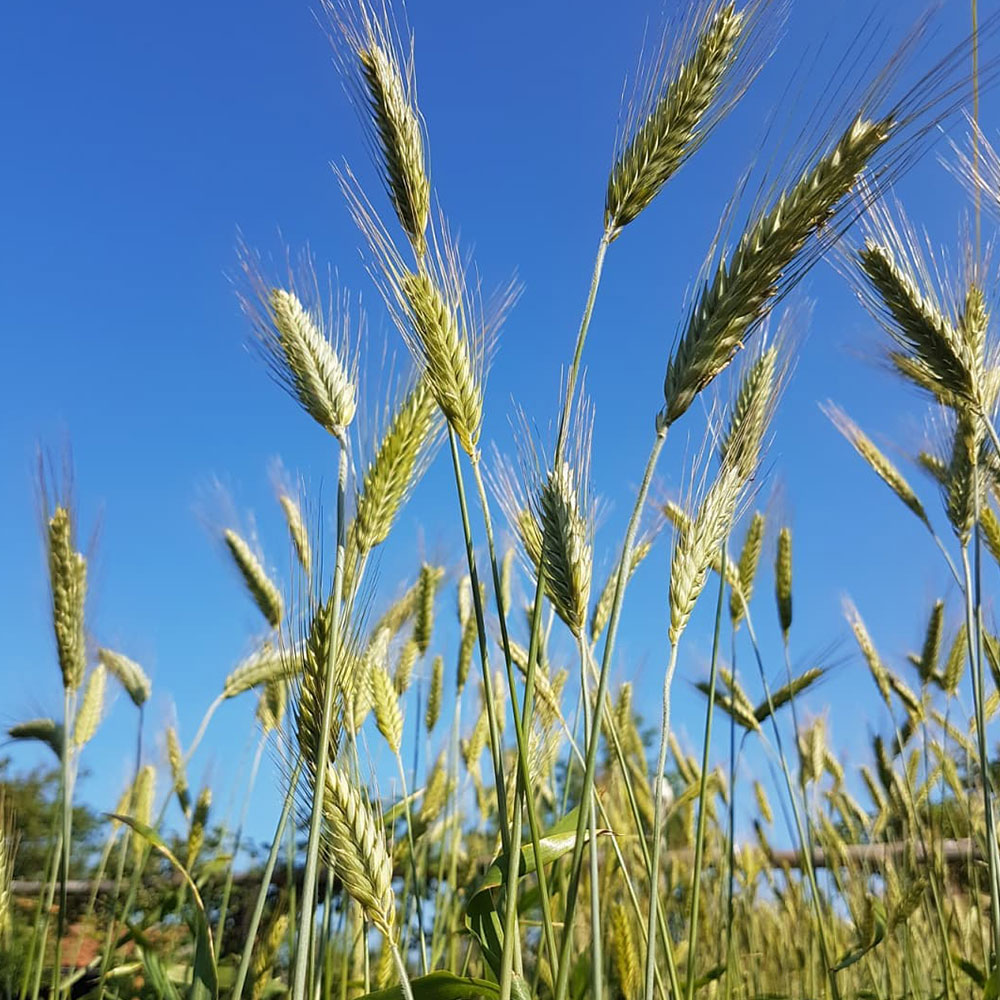 Triticale is a crop species resulting from a plant breeder's cross between wheat (Triticum) and rye (Secale). The protein and palatability of triticale is higher than wheat, and is an excellent grain for pasture,hay and as a cover crop. This variety is known for its strong stems, dark green foliage, and long heads. Its aggressive root system builds biomass while scavenging nitrogen.
High protein and digestibility
Cool season annual
extremely aggressive and deep root system
excellent choice for use as pasture, hay, haylage, and as a cover crop
Specifications:
Disease Resistance: Very good
Seeding Rate: Alone: 100-120 LBS./Acre
Planting Season: Fall, Spring
Plant Depth: 1" - 1.5"
Photo Credit: broodlokaal_castricum